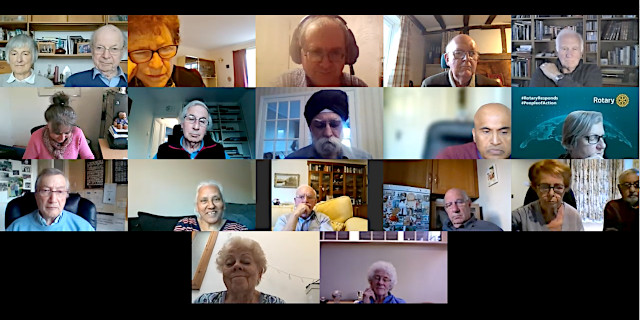 Our meeting on 11 May 2022 would normally have been a Business Meeting, but as the Club Council had not met in May, we had a discussion instead.
We heard detailed reports of the Volunteer Expo which had taken place the previous weekend in the National Exhibition Centre in Birmingham, and how this had cemented a new direction for Rotary, concentrating on volunteers with other organisations rather than the traditional business based approach.
The Annual Business Meeting for Rotary International in Great Britain and Ireland which takes place on 12 May 2022 was discussed, and the arrangements for voting over the next two and a half weeks was also given significant time.
Finally, we also heard about some interesting visits that had been made to other Clubs and to old friends of our Club.