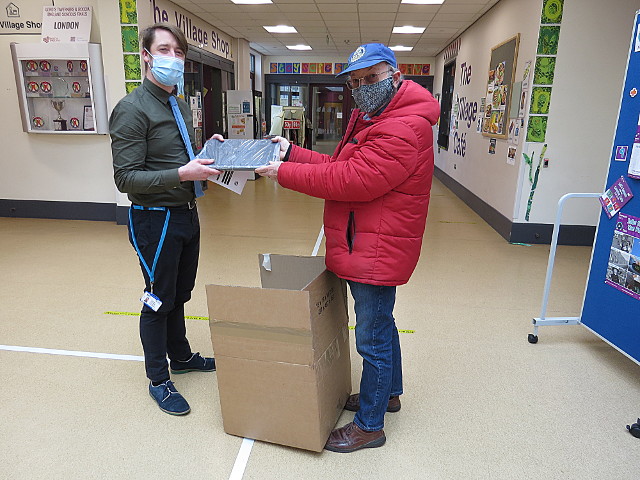 With the proceeds of our Fun Quiz on 27 February 2021, the Club was able to purchase and deliver 3 laptop computers to a local school specialising in educating children with special needs.
The headteacher was on hand to accept the delivery and expressed his deep appreciation for the gift which will be used for remaining connected to those children who have to remain isolated from their school as part of the current lockdown.
These are still difficult and complicated times, and it is only by following the law and the guidelines that we will find a way out.  However, Rotary was able to organise a fun evening and turn the proceeds round to deliver benefit to those in need within two weeks!