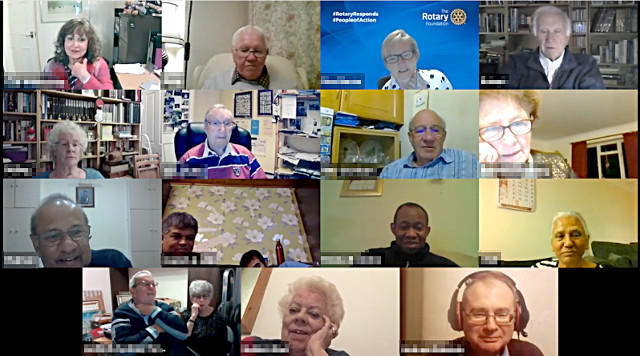 Our meeting on 29 September 2021 was a discussion meeting at which some important decisions were made, and the results of recent activities were announced.
Sadly, the North London Disability Games scheduled for 10 October 2021 has had to be cancelled, but with the current situation and the difficulties of travel, that was probably inevitable.
We got the results of the Macmillan Coffee Morning event, which given the current situation was a wonderful achievement, and in a similar vein, some of the Club's Christmas Charity Collection Dates and venues were confirmed.
Our next meeting will be FACE TO FACE at the Kenton Beefeater at 7:30pm on Wednesday 06 October 2021, when we have an excellent speaker addressing the Club.  All we have to do now is make sure we are appropriately dressed for a face to face meeting!