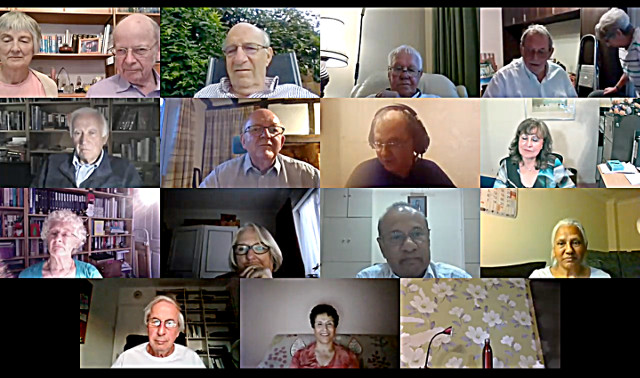 Our meeting on 11 August 2021 was a Club Business Meeting, where projects and plans are discussed in the Club and where decisions are made.
President Andrew made an announcement about the resumption of meetings for the Club Presidents in North West London, and a number of financial decisions were taken including funds to support our new inbound Rotary Global Grant Scholar Katie Mercer who comes from Pennsylvania.  Progress was also reported on supporting meals for school children during the summer holidays for those families in need.
The Club has been a long term supporter of the Polio Eradication Project around the world, and the latest figures show only two Wild Polio Virus cases so far this year.  Yes – just two cases!  Please click here to see the latest figures published by the Global Polio Eradication initiative.  Many people are not clear about the circulating vaccine derived polio virus cases (cVDPV), but the World Health Organisation published this short 2 minute explanation here on YouTube.
The Club also made two donations towards its international projects, one supporting the funding of Covid-19 vaccines in Africa, and one supporting replenishment of Shelterboxes following the devastation resulting from extraordinary climate events.
There was information about the North London Disability Games taking place at the Aspire Centre on 10 October 2021, and about the District Conference taking place in Eastbourne over 15-17 October 2021.
Our Youth Programmes are finding it difficult to operate just at the moment, but there are plans to get our Interact Club going again in the coming academic year.  Interact is a programme for 12-18 year olds.  Please click here to find out more about Interact.
We are all looking forward to our first face to face meeting in 18 months taking place at the Beefeater Kenton on 1st September 2021.  If Rotary could be for you, please click here to request an invitation to the meeting.