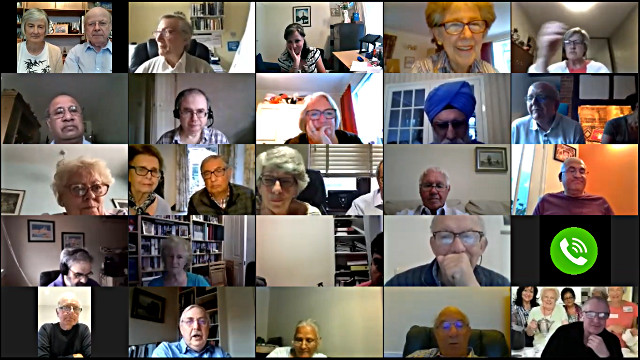 The on-line meeting of the Club on 03 June was the Annual General Meeting.
With a good turnout – 30 people took part – there was plenty of good humour, and even a dog managed to take part at one stage!  The reports were received before the meeting which worked well and saved a lot of time.  The four honorary members were re-elected, and the service chairs for 2020-2021 were elected to the Club Council:
Community and Vocational (Mark)
Foundation (John)
Fundraising (Pankaj)
International (Helen)
Public Image (Eric)
Youth Service (Nigel)
District Council Representatives (Siva, Andrew) and alternatives (Lucille, Pushi) were also elected.  And the whole event was completed in less than a hour.  Next week will be the Club Assembly meeting.