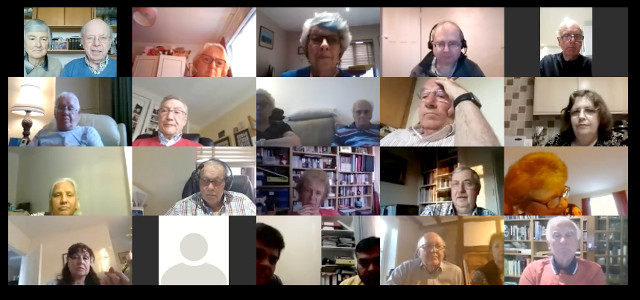 Our meeting on 22 April 2020 was another on-line event using the Zoom software.  On this occasion we had no fewer than 5 visitors!
The meeting ran up to the time limit, and ironically the last words spoken were "Can't we purchase a licence?"  By tradition, purchasing decisions are made at Club Council meetings but we very nearly managed to complete a 15 point agenda in 40 minutes.
There was news of members in Australia who are likely to be there for some time, and there was news of several developments in our community concerning our local foodbank, and St Mark's Hospital which we visited at the start of March.  The start of March 2020 now seems like a different universe.
There was considerable interest in the talk given to the Rotary Club of London by a professor of surgery in Florida, USA.  There was also a full report of the activities of our Community Service chairperson who has been doing great things locally and across London..
Hopefully, we will be on a licensed version of the software very soon and avoid that dreaded cut-off.