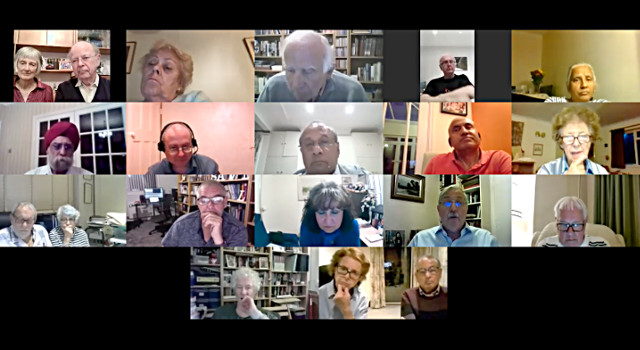 Our on-line meeting on 09 September 2020 was to have been another Quiz Trial, but when significant issues arise – especially when it concerns the Club's operational activities – then plans have to be adjusted.  And so, the Business Meeting and the Club Council meeting took precedence, and the Quiz Trial will happen later.
The Club Council meeting had to deal with two significant issues, and they were dealt with thoroughly and professionally.  The members are all grateful for the time and effort that went into preparing the ground and reaching a decision.
We then came to the Business Meeting and there were many reports to consider.  Some dealt with matters very close to home, others dealt with matters further afield, including Micro-Finance Loans in Vietnam.  With the impending UK Government regulations on the number of people that can meet socially (rather than the previous 'guidance' on numbers), several events have had to be reconsidered.  We also spent a significant amount of time considering aspects of insurance.
Next week we will be finding out more about President Siva's preferred charity – the Epilepsy Society – and with the current research and the development of new drugs, that should be very interesting.