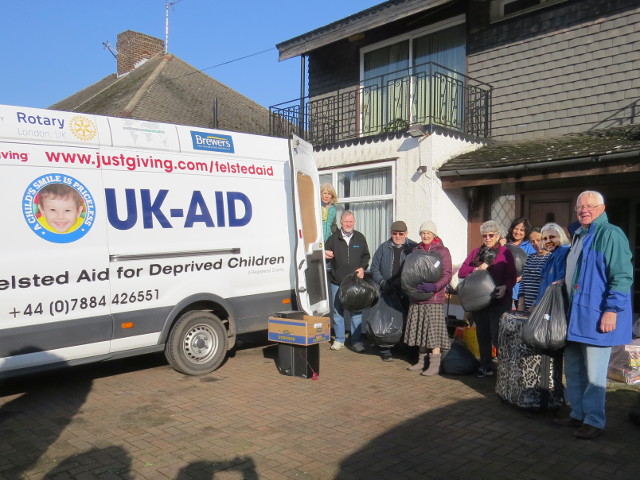 On a bright and sunny – but freezing cold – Saturday morning on 02 February 2019, members of the Club turned out once again to load a van with aid heading for our friends in the Revival Centre, Chernihiv, Northern Ukraine.
The collection van comes from Felsted Aid for Deprived Children, and proudly carries the Rotary logo (see top left hand corner).  Many of the items are the product of de-cluttering in the homes of the Club members, but with our weekly raffle, we are able to purchase toiletries in bulk, which are still expensive and in short supply in Ukraine.
The contents of all the black bags have to be listed and weighed, and then entered on a manifest so that they will clear the Customs Border with Ukraine.  This load will be the last load (possibly) to go out without any tariff being due for the trip across Europe.  We wish Alan and the crew from Felsted Aid a safe journey.