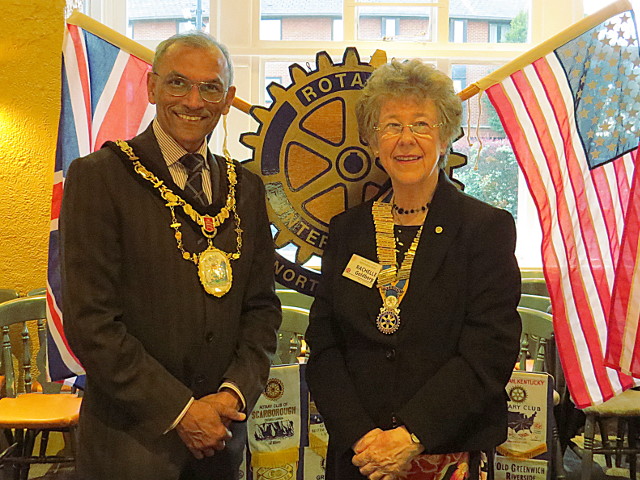 Our speaker at a packed meeting on Wednesday 31 July 2019 was the Worshipful the Mayor of the London Borough of Harrow, Councillor Nitin Parekh.  Before he addressed the Club we heard about the Stone Setting on 08 September 2019 at Edgwarebury Lane, and we had updates on the District Conference (18-20 October) the Blood Pressure Day and the Pinner Village Show.
The Presidential Tea Party was also announced and members were asked to bring their garden chairs, and a paperback book stall was agreed.  There was an update on Crocus Corms and Christmas Cards!  The Club also decided to replace a Shelterbox being delivered to Syria, and agreed to support the Classroom Box Project in Sri Lanka.
The Mayor addressed the Club, describing his background and his lengthy education picking up a variety of qualifications along the way.  He talked about his Mayoral Charity, The Akshaya Patra Foundation, which aims to prepare food for children whilst the schools are closed.  The Mayor plans to bring a food preparation centre into the local community.  He also spoke about Harrow Heroes who are having their awards presentation in September.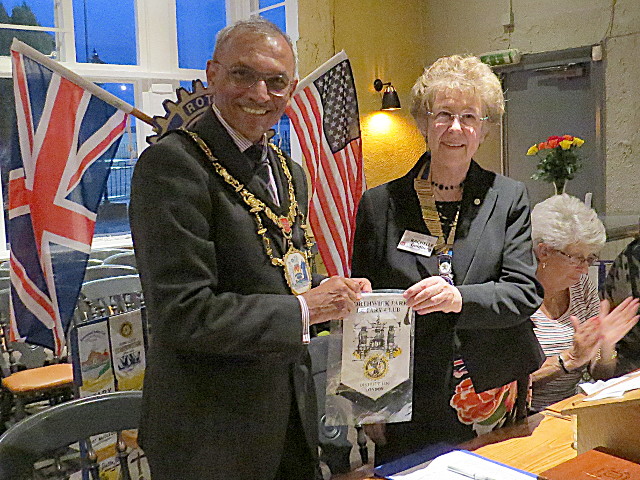 At the end of his talk, the Mayor was elected an Honorary Member of the Club and presented with a Club Banner.  With some 600 engagements in his mayoral year, he welcomed the appreciation of the Club for the work done by the Mayor.