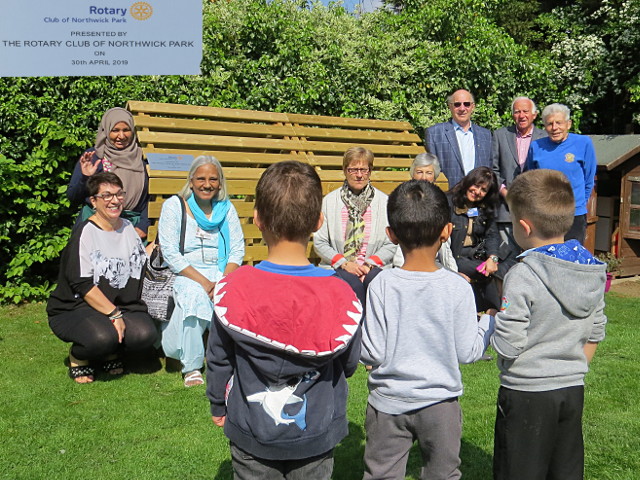 On Tuesday 30 April, several members of the Rotary Club of Northwick Park made their way to the home of "Chatter Tots" in Harrow, in the grounds of Earlsmead First and Middle School.
The Club has bought a wooden tunnel for the pre-school youngsters attending the centre. The Chatter Tots Centre specialises in helping children with a developmental language disorder, using techniques developed over the last 36 years of work in and around Harrow. At the centre they get a full opportunity to develop their language skills, talking to each other and to their helpers.  The tunnel will provide an exciting location for the children to interact.
The outside of the tunnel will be planted with dwarf beans and cucumbers, and the youngsters will be able to run through the tunnel created by the planting.
As can be seen in the picture above, the staff and the Rotarians are delighted with the tunnel, and in no time at all the pupils were chatting and running through the tunnel.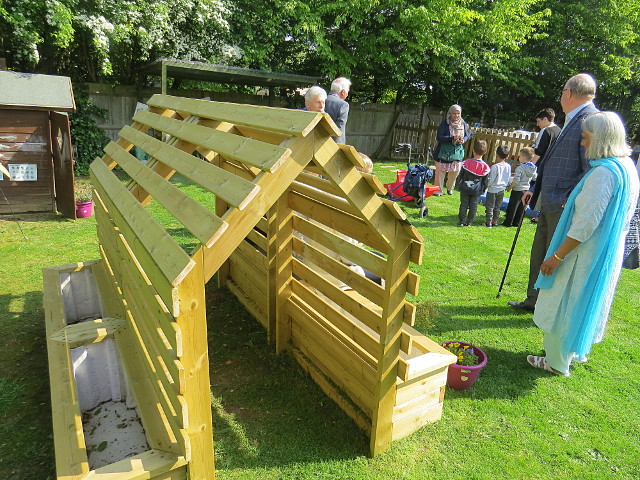 The project was part funded by a District Grant from the Rotary Foundation, effectively halving the money that the Club had to raise.