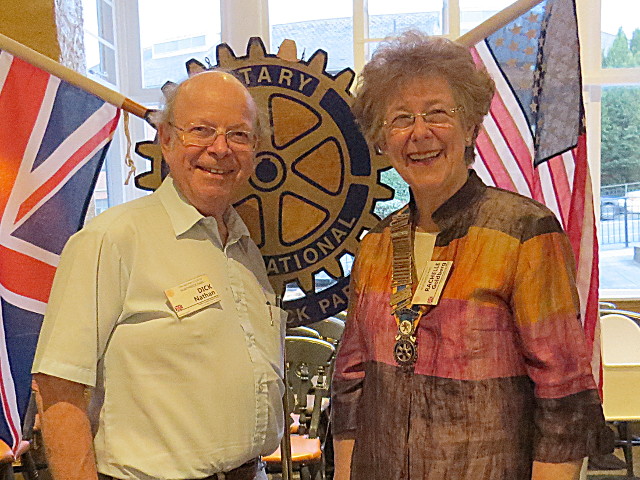 Our speaker on Wednesday 07 August 2019 was the Club's Webmaster, Rotarian Dick.
Before the meeting began, there was an opportunity to welcome back Doug who has had a couple of weeks away with poor health, and to wish Major Mark a speedy recovery from his poor health.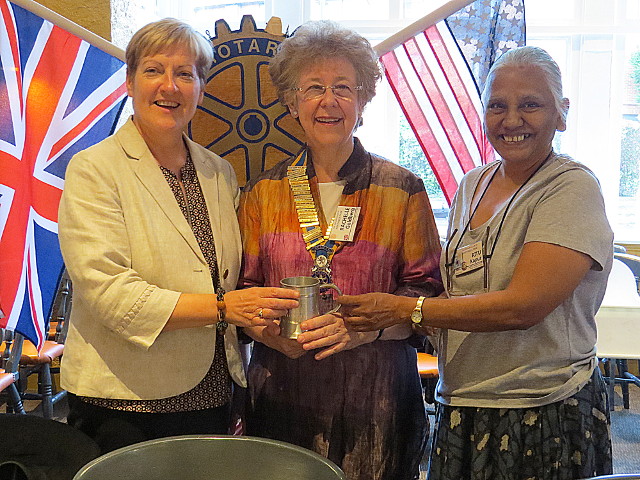 The President presented the Fellowship Cup to Ros (left) and Ritu (right) for their excellent work organising the Tea Party the previous Sunday.  Announcements on visits were covered as was the miraculous escape for a pedestrian in Kenton Park Parade on the day of the Tea Party.  Plans for the Blood Pressure Day at Morrisons in Hatch End on Sunday 18 August were also discussed.
Then it was time for our speaker who showed some of the Fascinating Rotary Facts that can be found on our Club Website, on our London District Website, on the 'national' website and the International Rotary Web Site. The talk was followed by several questions and even a request for more information on Rotary's activities around the world.
The Club President gave a vote of thanks to Dick on behalf of the Club.