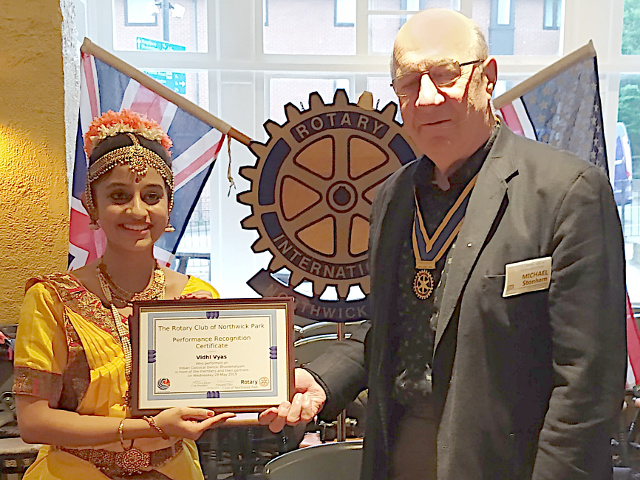 Our meeting on Wednesday 29 May 2019 was a meeting with partners, and the evening featured a demonstration of Classical Indian Dancing before the meeting proper started.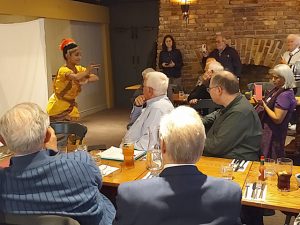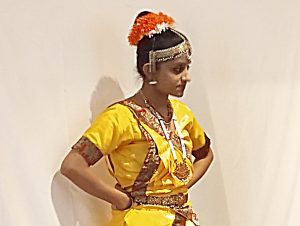 Our dancer was Vidhi Vyas who has studied the art of Indian Classical Dance for many years and achieved several qualifications.  She chose to demonstrate Bharatnatyam, a form of dance originating from Tamil Nadu.  She danced to two pieces of music – Mushak and Ganesha Kauthuvam, and Angikam Alarippu – Vidhi danced with intense concentration and total commitment to the delight of the members and their partners.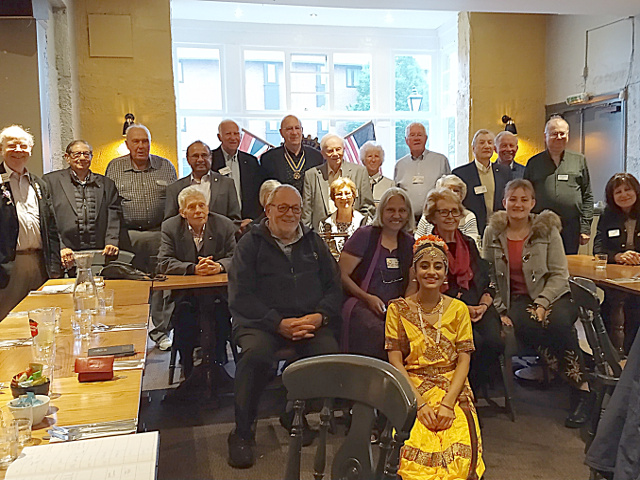 The Club presented her with a Performance Certificate to demonstrate their appreciation of her performance.
We then moved on to our normal business which included a report on the non-quorate Annual Business Meeting of Rotary International in Great Britain and Ireland, and the significance of the resolutions.  There were also reminders for Kids Out Day on 12 June 2019 when the Club will be taking 35 youngsters to the Paradise Wild Life Park, and the date of 11 December 2019 was also announced for our Christmas Meal!