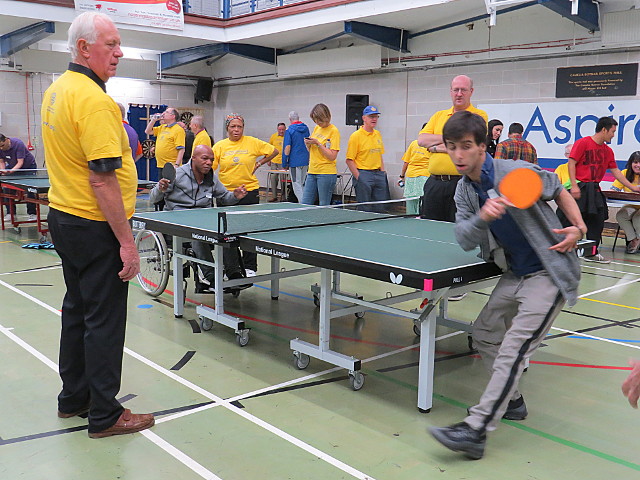 Members of the Club were out in force on Sunday 14 October 2018 for the North London Disability Games – the seventh time the event has been held.  We were looking after the table tennis competition, where there is an opportunity for the experienced players and the total beginners to have a go, and enjoy the fun.
The Games on offer covered all ages and all ranges of ability, and included:
Bagatelle
Boccia
Bowls
Darts
New Age Kurling
Quoits
Stickball
Table Tennis
Wheelchair Slalom
And to ensure everyone could take part, there was even a tombola and a raffle!
Our thanks go to Scott Maclachlan who organised the event, District Governor Mike Wren who presented the prizes, and to the other eleven clubs who made the event possible.
You can see more photos in the photo albums.