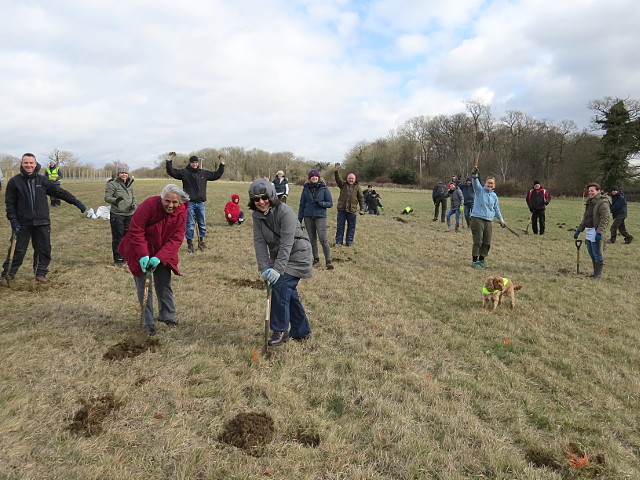 A group of fit and able members of the Club took a day off on Thursday 08 March 2018 to put into effect the pledge that the World President of Rotary International, Ian H S Riseley had requested from all 36,000 Rotary Clubs around the world.
President Riseley had asked that all Rotarians plant a tree before the Rotary Year ends on 30 June 2018 – a simple request, but one that carries an important message for Rotary and the environment.
So our group headed off the Heartwood Forest, a new forest being planted near Sandridge in Hertfordshire on what had been agricultural land.  The wind blew a gale and we had sun and rain during the planting – it was like all the seasons arriving on the same day!  But the objective was achieved – many times over, and there are several trees planted now for each member as you can see in the photo below.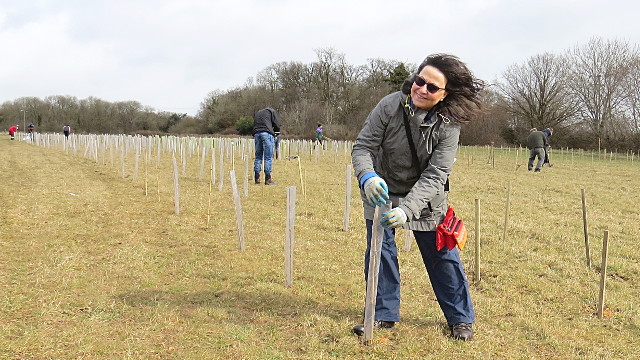 Our thanks go the volunteers from Heartwood Forest for their support and for the much needed teas and coffees served in the field on the day.  Congratulations also go to the team of planters from the Club!