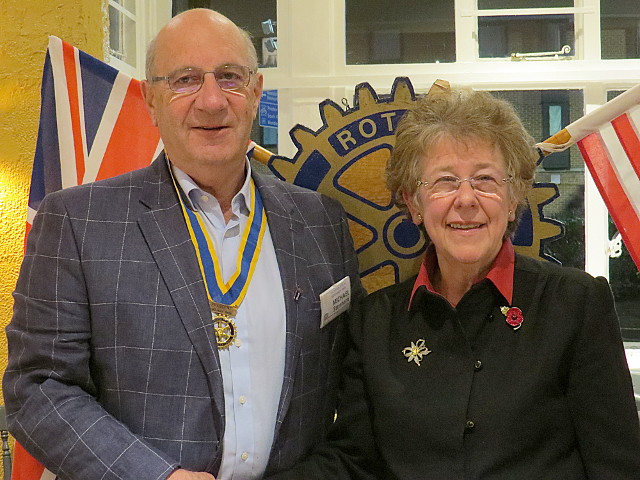 Our speaker on Wednesday 31 October 2018 was our President Elect, Rachelle Goldberg, but before she spoke to us, we heard some other items of news.  Our former member Stan is still not enjoying the best of health, and Eric is recovering from a minor operation.  June and Dick had been away in Poland on World Polio Day, and whilst walking past the Wawel Castle in Krakow, they heard young adults talking about Polio (it is the same word in Polish) and also heard the name Paul Harris mentioned.  We also heard where our Crocus Corms are to be planted this year, and when the local Christmas Lights are going to be switched on.  And then, our Youth Exchange Student Margot was present with the Honorary Member Pin and officially made an Honorary Member of the Club.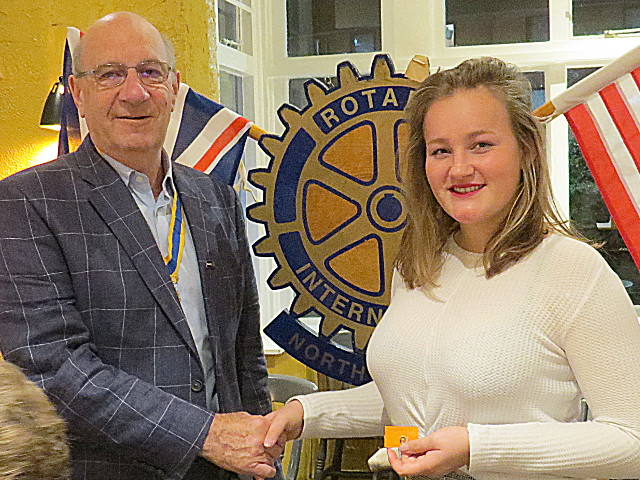 Rachelle spoke about her career in music, and how it had all started with her working out how to play Twinkle Twinkle Little Star on a glockenspiel at Primary School.  Next on her musical ladder came the "Violinda", a simple violin for children, followed by a proper violin.  Once that could be played, the school orchestra beckoned at Harrow County School for Girls.  Then came the meta-school orchestras, and then residential orchestral courses.
Following graduation at the Royal College of Music, there were auditions and then the international world of music opened its doors.  There was an offer from the Hallé Orchestra, teaching work, and permanent placements in the world of education.  Professional performances continued as did a period as leader of the Watford Philharmonic Orchestra.  Outside the world of work, Rachelle got involved with the Worshipful Company of Musicians, with our local St Luke's Hospice, Putney Hospital and much more besides.  There was even time to chair a local political party association!
Well done Rachelle on an excellent talk, and we hope you will be "making music" with our Club for many years to come.