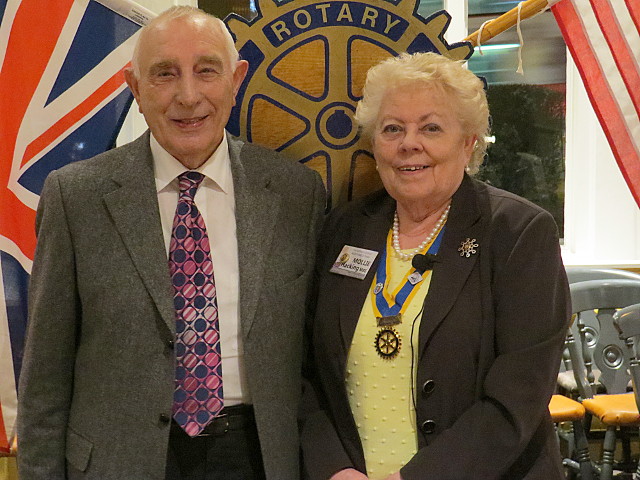 Our speaker on Wednesday 24 January 2018 was Alan Wise, a practising psychotherapist and psychologist.
Alan has been in practice for 40 years, and much of his time has been spent on helping his patients deal with stress and the side effects resulting from how people cope with stress.  We learned about syntoxic and catatoxic hormones and how to deal with them with a strong mental attitude.  The brain is affected by the hormones differently, but the patient's own thoughts can directly influences the strength of the effects of the hormones.
We learned that 1 in 6 people on average suffer from insomnia, but an even larger number suffer from depression.  More than 41 million prescriptions are issued each year for anxiety.
Alan also spoke about the link between stress and social media.  Many young people suffer from stresses resulting from concern for what others think of them, and say about them.  Alan has a ten-step plan to deal with negative thinking, and warned that great care is needed with medication in order to prevent over-reliance and addiction.
Finishing on a positive note, he believes that once a person decides they are going to be happy, they find that they become happier.  So, at this stage of the evening, we all decided that we would be happier too!