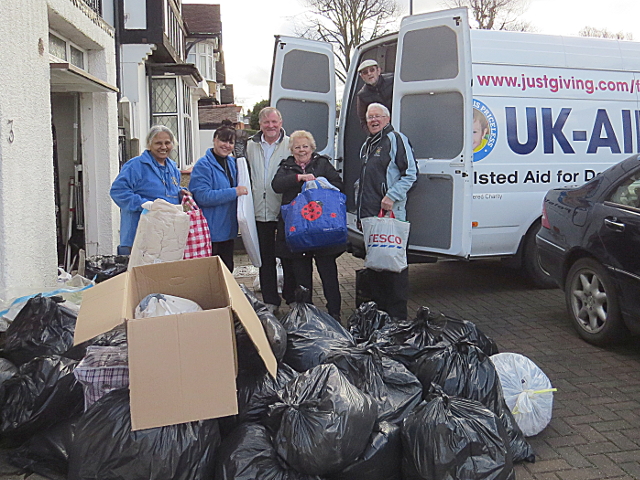 Members of the Club turned out on Thursday 18 January to help load a van from Felsted Aid for Deprived Children going once again to the Revival Centre in Chernihiv in Ukraine.
There was a good mix of toiletries to load, especially as the Club is now fundraising on a regular basis to purchase these items.  We are grateful to our member Helen who stores the stock as it builds up between collections, and we thank all our donors for their generosity.
Felsted Aid now prepare the detailed manifests required to enter Ukraine, where every item has to be counted and listed.  We send our best wishes with all these items to our friends in Ukraine.