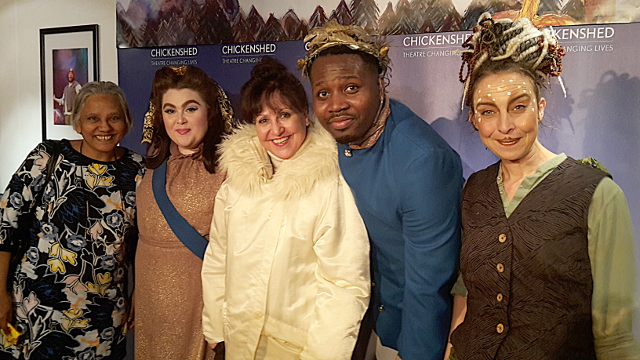 Spoiler Alert – Rapunzel Escapes the Witch!  But how she manages to do it, and who helps her and how can only be found out by visiting the Rapunzel Pantomime at the Chickenshed Theatre near Southgate.
A strong group of Club Members went to see the show on the Rotary Performance Night on 14 December 2017, and were delighted by both the new faces and the familiar talents in the company.
What is special about the Chickenshed Theatre Company is that it is an inclusive group with children taking part.  No matter how disabled a child is, there is a place for them at Chickenshed.  This year's set seemed to offer special opportunities for anyone who wanted to crawl underground!
As always, it was a great night out, and the members of the Rotary Club of Northwick Park are always pleased to support our friends in the Rotary Club of Golders Green who sponsored the performance.