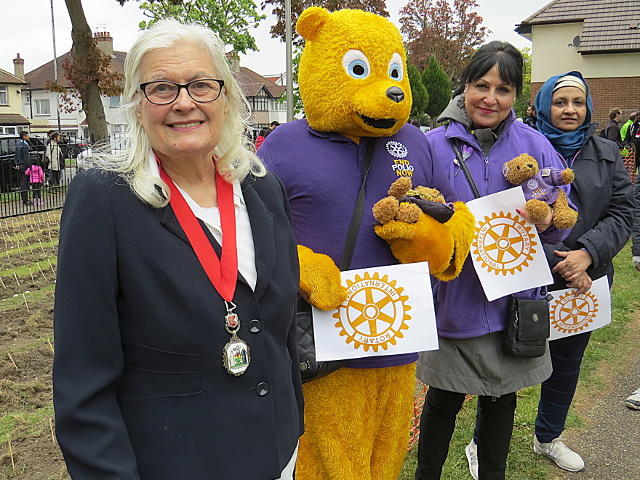 Members of the Club took part on Sunday 07 May 2017 in the World Record Attempt in Stanmore for the simultaneous planting of Allium Bulbs. They were at Canon's Park in North West London.  With the support of many community groups, as well as the local Member of Parliament, and the Deputy Mayor of Harrow, Councillor Margaret Divine (above left) there was a good turnout for the event.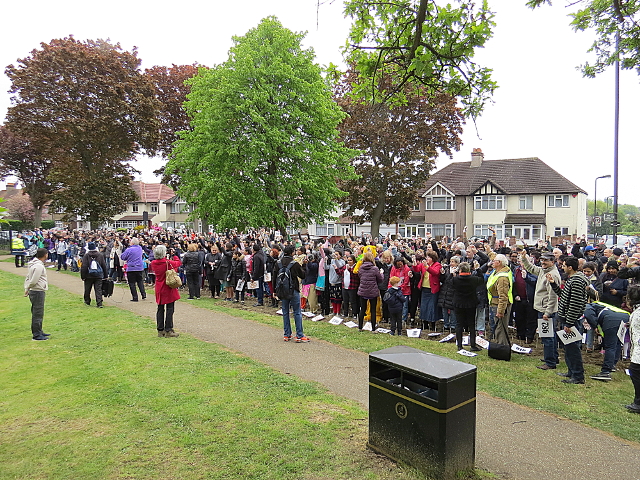 The members of the public hold aloft their allium bulb at the start of the planting process. The purpose of the event was to mark the Centenary of the Rotary Foundation, the charity fund which is used by Rotarians around the world to support their humanitarian and educational projects.  This particularly year, there is emphasis on the eradication of polio, a disease which attacks children, often leaving them paralysed or partially paralysed.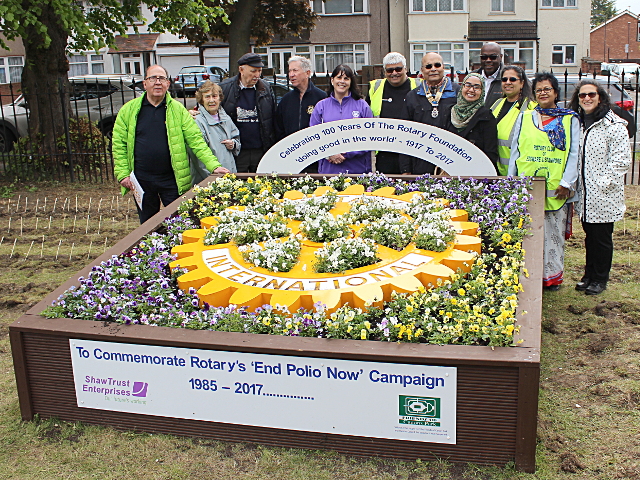 The team organising the event can now enjoy the permanent feature in the park and look forward to hearing the decision of the Guinness World Records organisation.