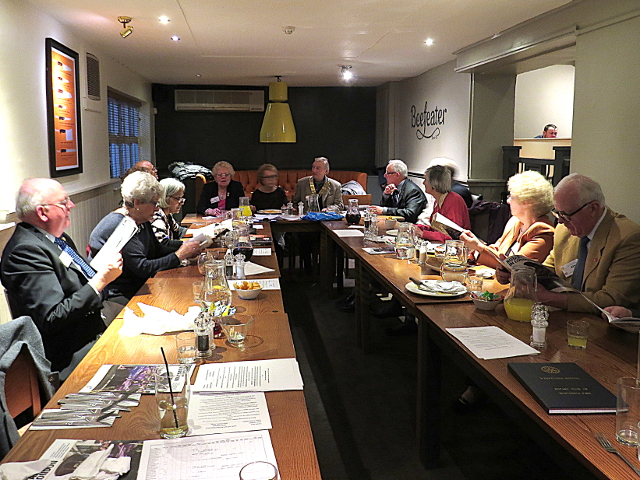 The Club Meeting on 22 February 2017 turned out to be a business meeting after all!
Without the benefit of our normal room at The Beefeater Kenton, our visiting speaker was asked to re-schedule the anticipated talk on Dyslexia, and instead we had a number of reports.
In particular, there was a discussion about the programme for the Open Evening on 01 March 2017, and also a discussion on the programme for the visit from our Italian Contact Club, Sacile Centenario.
The Rotary Club of Sacile Centenario has been working hard on fundraising for the reconstruction work following the earthquakes in 2016 and January 2017.  Following discussion and a proposal, our Club agreed a substantial donation should join the €10,000 already raised by Sacile Centennario.
That is one of the characteristics of Rotary International – Rotarians around the world helping each other with their projects.