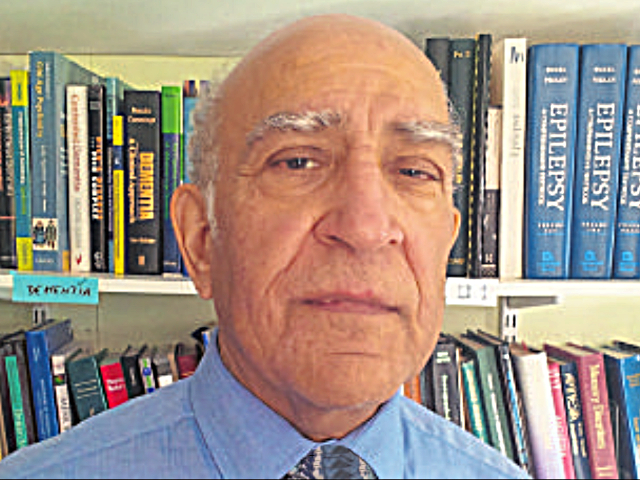 Our Club Member Narinder, known to the world as Professor Narinder Kapur, has received a lifetime achievement award from the British Psychological Society, the professional body where he is a member.
The Harrow Times reported, "A ROTARIAN has been given an award for his life's work in psychology. Professor Narinder Kapur, a member of the Rotary Club of Northwick Park, in Harrow, is one of the two recipients of the Lifetime Achievement Award from the British Psychological Society.  Mr Kapur, who was born in India and grew up in Northern Ireland,  is a visiting professor of neuropsychology at University College London.  He worked for 23  years as the head of neuropsychology at the Wessex Neurological Centre in Southampton, and then for seven years as head of neuropsychology at Addenbrooke's Hospital, in Cambridge. His main research interests are in human memory disorders, particularly in transient epileptic amnesia and memory rehabilitation.  He is also involved in collaborations with neuropsychologists in India that focus on dementia and memory in the blind." (reproduced by kind permission of the Harrow Times)
An accomplished speaker as the Club found out when he gave a "My Job" talk on the nature of memory and memory tricks in 2012, we are all delighted at this wonderful news.  Congratulations to Narinder, and to Club Member Ritu too, for being his support.