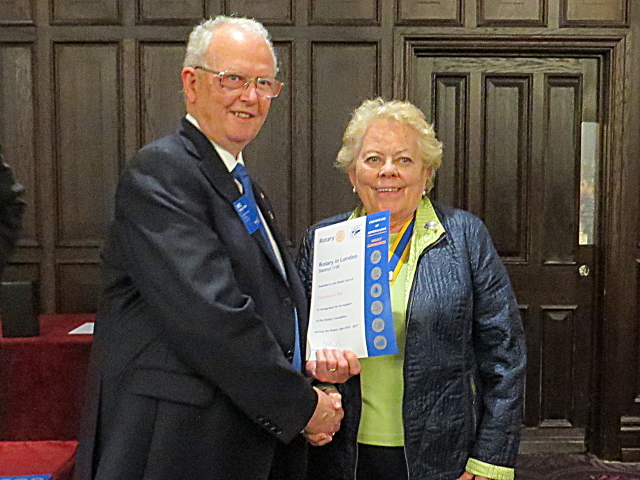 Rather than meeting at our normal venue, many members of the Club attended a special Rotary Foundation Dinner in Central London where the Club was awarded a Highly Commended Certificate for its Fundraising Activities for the Rotary Foundation.
The principle guest of honour was Mike Webb (pictured above) who is a Trustee on the main board of the Rotary Foundation which is based near Chicago in the USA.  The members of the Club are extremely delighted to have been recognised in this way, and even more so when they learned that Mike Webb had grown up and gone to school in our neighbourhood!
Other guests at the meeting included Rotarian John Dunkley, who looks after all Rotary Foundation matters for the United Kingdom and for the Irish Republic, supported by Steve Munns, who looks after Endowments and Major Gifts to the Rotary Foundation.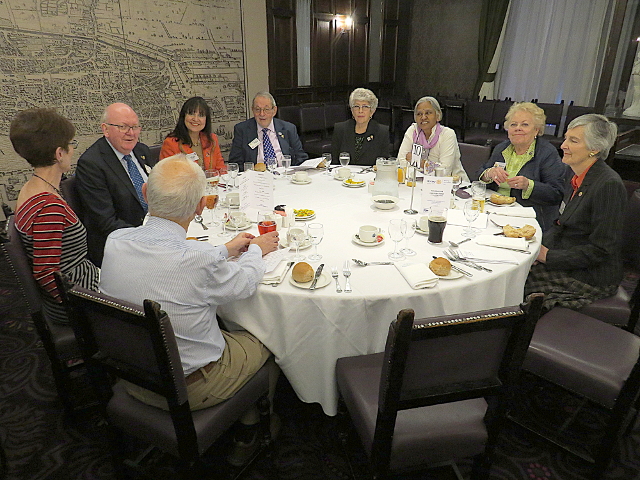 Members of the Club enjoyed the dinner which was served in the Elizabethan Suite of the Imperial Hotel, and listened to Trustee Mike Webb's entertaining stories about the work of the Rotary Foundation.