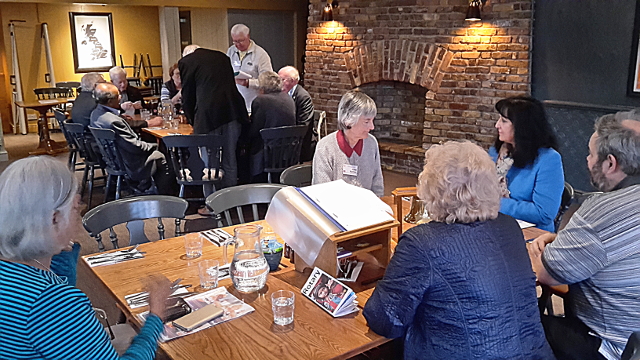 Our meeting on Wednesday 12 April 2017 was a little depleted owing to those Rotarians observing Passover/Pesach.  But the Fellowship of those that did manage to make the meeting was not depleted.
We had time for Good News/"Happy Dollar" from Dick, June and Doug.  We discussed the Club's representation at the forthcoming Charter Night of the new Rotary Club of Mayfair, UK, and June won the raffle!
Helen, Mollie and Ritu contributed with John and others to provide a report on the National Conference in Manchester the preceding weekend, with blow by blow comments on the food, the entertainment and the speakers.
The meeting ran to the usual time, and whilst many members were absent, those attending had a really pleasant evening of Fellowship.