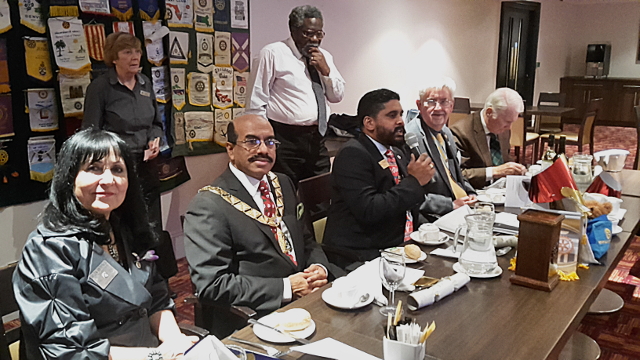 Several members of the Club attended the Annual Christmas Dinner at the Rotary Club of Wembley at the Holiday Inn Hotel by Wembley Stadium.
The event was graced by the Mayor of the London Borough of Brent, Councillor Parvez Ahmed who took the opportunity to express the community's thanks for the work that the Rotary Club of Wembley does in the local community.
There was also a talk from a student who had been in the USA on election night in early November and had attended rallies for both the Democrats and the Republicans.
Lastly District Governor Helen gave a short report on the progress towards the eradication of Polio.
The event was judged as a great success by all those who attended, and the Club had several potential members at the meeting.