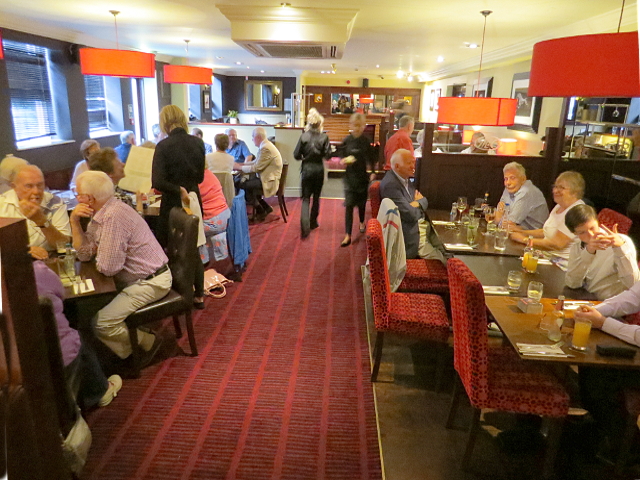 Sadly this was not a meeting between a Miller and a Carter, but a Rotary Club meeting at the Miller and Carter public house.
Formerly known as the Leefe Robinson – named after a Victoria Cross winning hero of World War I – the venue was packed on the evening, apart from our meeting.  Meeting in a public restaurant is always problematic for a Rotary Club, but with some 25 of us present on the evening, we got through.  Interestingly, we had an announcement from a former member of the Club, Mark Brookes, who is developing a career as a playwright.  Instead of making an announcement to all those present, Mark went from table to table making his announcement.
The Club is eager to support his first published work – POETS Day – which is running at the Compass Theatre, Ickenham, from 31 August to 3 September.  We all wish him, and his son who has a leading part in the play, the traditional theatrical wishes  – "break a leg!!"
Next week, we are back at our usual venue.