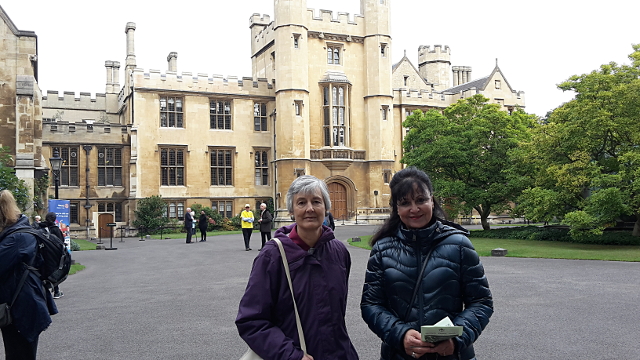 The Club was represented at a very special occasion when His Grace, the Archbishop of Canterbury's London Home – Lambeth Palace – was opened on Friday 7 October 2016 for a Tea Party being held by the Rotary Club of Battersea Park.
The Great Hall and Library were open for us to visit, and after a little searching we found a book on one of the shelves published in 1518 – less than 70 years after the invention of movable type printing.
We then had an opportunity to visit the gardens, seeing an absolutely enormous fig tree, planted in 15th Century.
The Rotary Club of Battersea Park were hard at work in the Tea Tent, providing some interesting and tasty refreshments.
The event was a really big success, exceeding expectations, and the gardens have enough interest for at least another two visits!