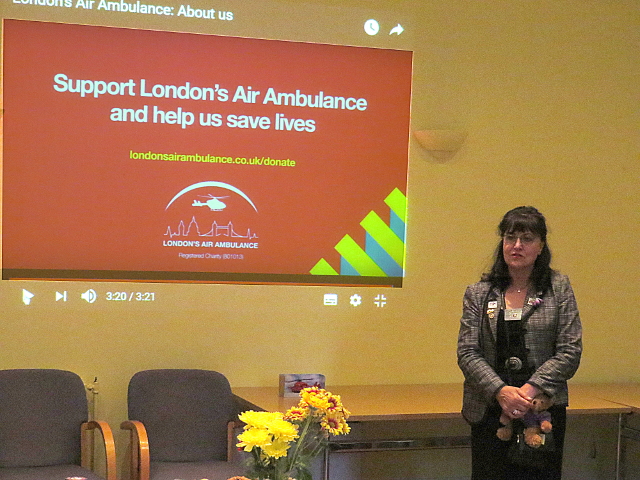 On Sunday 9 October 2016, the Club took part in the traditional tea time organised in central London by the Rotary Club of Pall Mall.
The purpose of the party was to raise funds towards the Rotary in London Project to fund a support vehicle for London's Air Ambulance – which Rotary has named a "Helivan".  The vehicle will appear at a wide range of events, and will promote careers in Science, Technology, Engineering and Mathematics (STEM).  At present, London's Air Ambulance has to hire a van for their events, so Rotary is hoping that the new vehicle will not only save the hire cost, but also generate income for London's Air Ambulance.
The Tea was excellent including a wide range of biscuits, cakes and pastries.  Our Club's Rotary Global Scholar Teresa was also at the party, and has developed a taste for English Tea Parties!