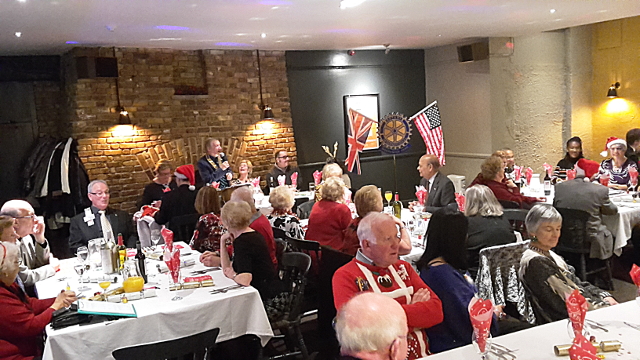 Our Club met with our partners on 14 December 2016 for our Christmas Meeting. With more than forty people present, there was more than the usual Rotary Hubbub throughout the evening. We also had visitors from local Clubs, as well as a visitor from Nigeria!
There were quizzes, marathon sheets to be completed and the usual singing of the Twelve Days of Christmas.
Our thanks go to the organisers of the entertainments, and also to the Club Members who liaised with the venue to ensure that we got a truly splendid meal in a lovely setting.
Our thoughts now turn to our street collection programme which starts on Saturday 17 December 2016.