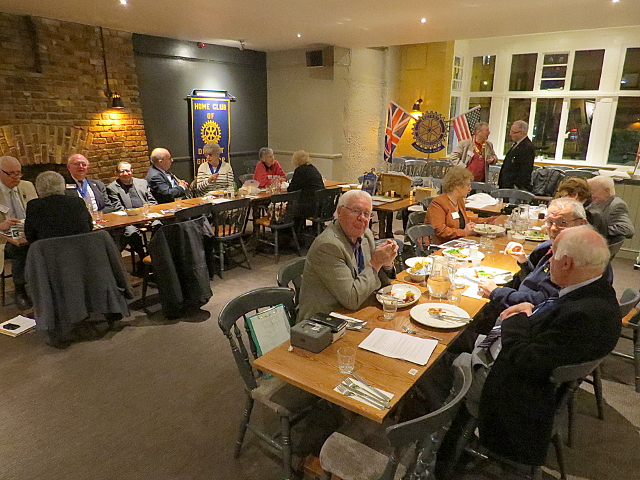 As well as a Business Meeting on Wednesday 9 November 2016, the Club also held its Special General Meeting at which the Club's Officers from July 2017 to June 2018 were chosen.
We heard about our member Bob's slowing improving health, and the Club wish him a quick return to his old self. We also heard about the big event our neighbouring Club had held the previous evening in Wembley.
We then heard the results of the election of our Club Officers for 2017-2018 as follows:
Club President – Mollie Hacking
President Elect – Mike Stonham
Vice President – Rachelle Goldberg
Secretary – Jo Mediratta
Treasurer – June Nathan
Assistant Secretary – Ritu Kapur
Assistant Treasurer – Robert Bunn
RIBI Reps: Helen Antoniou and Ros Morris
RIBI Reps Substitutes: John Evans and Mollie Hacking
We will have our Member of Parliament come to speak on 30 November and that meeting will be held with partners present.  There were announcements on our Community projects, our International projects, and our Youth projects. We are eagerly awaiting a date for our big Dinner Dance in Spring 2017.  And that was another Business Meeting done!