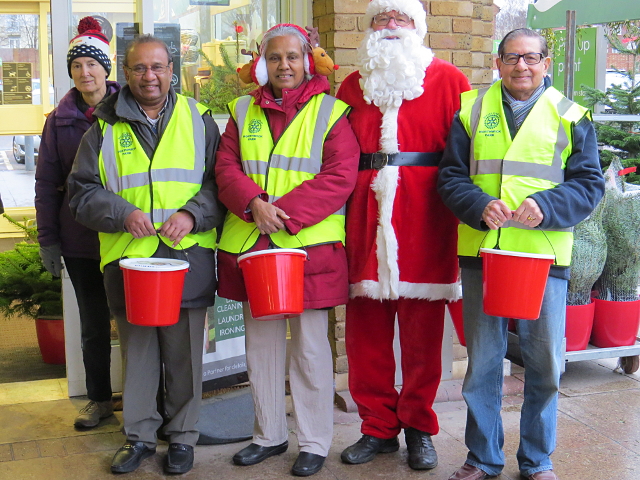 The Club was out on Christmas Collection duties over the weekend of 5-6 December 2015.
With permission from Waitrose, South Harrow, and the usual superb and friendly support of the partners (staff), the club was collecting for its programme of service in the local community.
We would like to express our sincere thanks to all the Waitrose Customers over the weekend, for their friendly interest in our work, and for their support.  Without the support we receive from the community, we would only be able to do a fraction of the work that we complete each year.