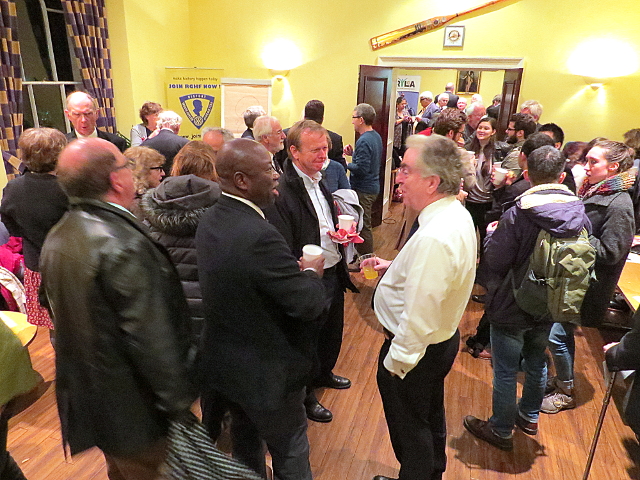 Club members provided much of the service of mulled wine and mince pies at the Reception that followed the annual Rotary in London Carol Service at St Marylebone Parish Church on the evening of 7 December 2015.
As you can see from the photo above, there was a good number of Rotarians, Rotaractors and Members of Inner Wheel present at the event.
Below is our District Governor, Toni Finkel, with some of the presents that were donated to The West London Mission and The Marylebone Project. Also shown are the people returning from St Marylebone Church after the service.