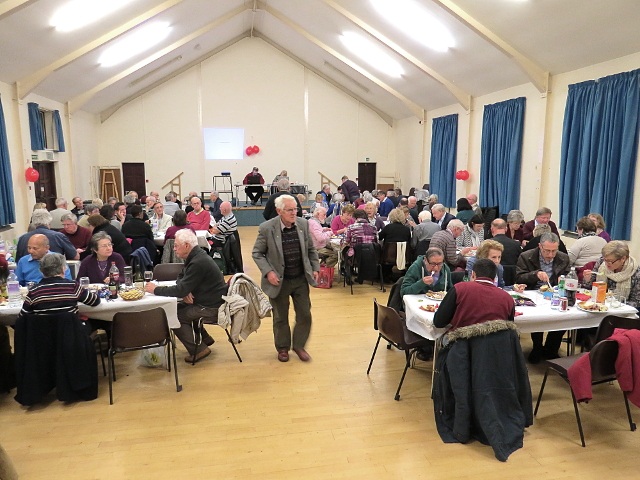 Questions ranging from Marin Alsop to Harvey Wallbanger – bet you have never seen them before in the same sentence – entertained and amused just over 100 people at the Club's Supper Quiz Night on St Valentine's Night.
People assembled at the Church Hall of the Parish Church of St Alban, in Harrow for the Club's Quiz Night. With 12 tables of contestants, the hall was packed to capacity! The event started with a buffet supper that catered for a really wide range of tastes, and all agreed that the food was exceptionally good, and the club's congratulations go to the team that shopped and cooked for the contestants.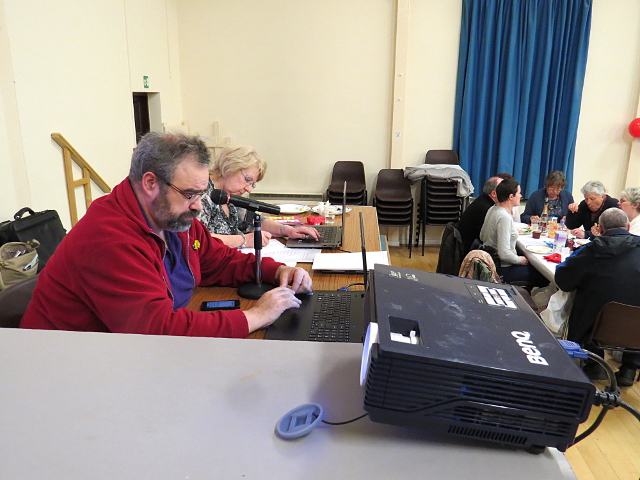 Our quiz master and our scorer, Adrian and Shirley respectively, did a superb job with not so much as a single disagreement over the questions – and with a competitive quiz night that is a real achievement. The scores came out really quickly, and our thanks go to them for all their hard work in preparation and on the night.
There was a raffle as normal that raised very nearly £300 for Rotary supported charities.
A well organised and well run event, our thanks go to all the members of the fundraising committee for their hard work.