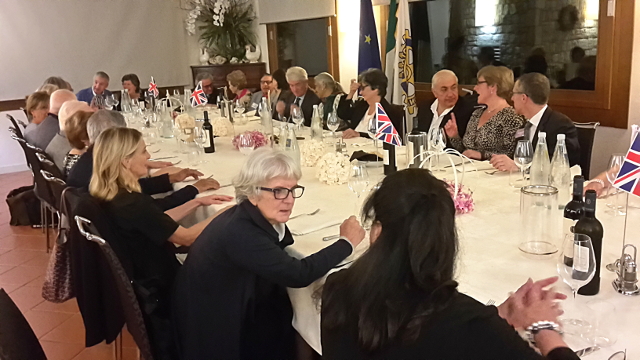 Members of the Club were treated to a wonderful welcome dinner at the Cial de Brent Restaurant near Pordenone – the regular meeting place of the club. A starter with Prosecco was followed a salad, a risotto and then roast pork with a choice of dessert.
The club made a small presentation of famous English Chocolate to all our hosts, and pledged our interest in a joint project to be conducted in a third country.
Our thanks go to all our hosts for their generosity and their hospitality.