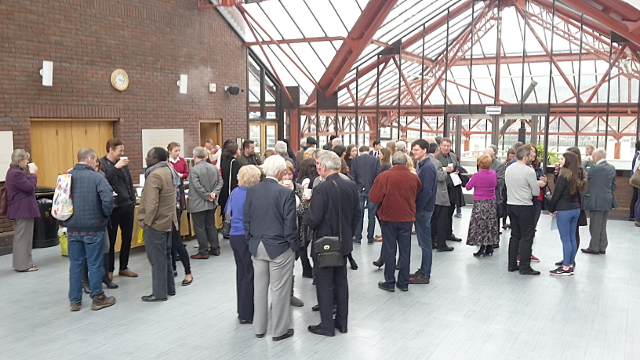 Members of the Rotary Club of Northwick Park made up the core of the Rotarians at the South East Regional Final of the Rotary Youth Speaks Competition held at the City of London School for Boys in the City of London on Saturday 21 March 2015.
The two competitions – Intermediate (11 – 13) and Senior (14 – 17) – were held one after the other with schools from London, Hertfordshire, Essex and Suffolk. There was the usual astounding range of subjects – as follows:
The Humanities – a help or a hinderance?
How Schools Kill Creativity
The Importance of Learning Languages
Should Parents tell their Children about Santa Claus?
What do we do when the lights go out? The Argument for Nuclear Enegy
The Value of Time
Why I hate Cotton Wool – Overprotective Parents
Is Knowledge Power?
The two winning teams shown below, Colchester Royal Grammar School (Int) and Brentwood Ursuline Convent High School (Sen), had their trophies and certificates presented by incoming President Elect of Rotary International in Great Britain and Ireland, Eve Conway-Ghazi.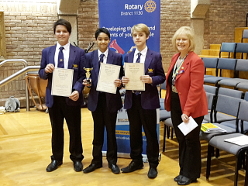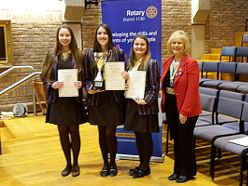 The national final takes place on 10 May 2015 in Brentwood, Essex.