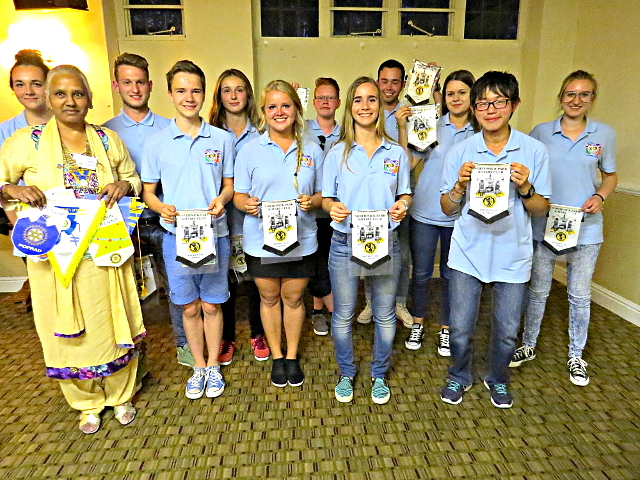 On Wednesday 29 July, we had a visit from the Rotary Youth Exchange London Camp. This "camp" does not involve tents or guy-ropes, as the youngsters are paired into twos (of the same gender) and hosted by Rotary Families in and around London.
This year – the event is now in its sixth year – we had 11 youngsters, from Croatia, Estonia, Finland, France, Germany, Israel, Netherlands, Poland, Slovakia, Spain and Taiwan. Their programme included a number of cultural and sightseeing events, a visit to Brighton where there was a scavenger hunt, a photography competition, and many other challenges.
Each youngster is sponsored by their local Rotary Club in their home country, and at the meeting on Wednesday 29 July, they presented President Ritu with their sponsoring Club's Banner, and received a banner from the Rotary Club of Northwick Park in exchange to take back home with them.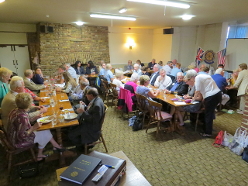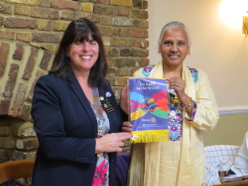 It was a busy night as you can see from the picture above, and our District Governor Toni Finkel (above right) came along to meet the members of the camp.