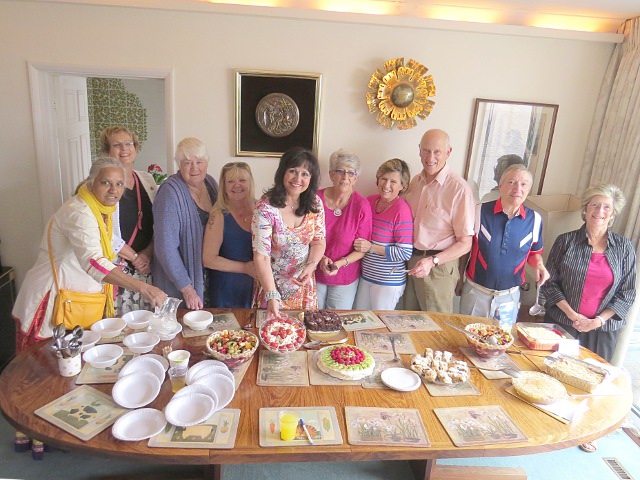 More than 40 assembled for the Rotary Club of Northwick Park's Annual International Lunch on Sunday 16 August 2015, and in the process raised nearly £500 for charity.
With dishes from the UK, from Denmark, from Israel, from Morocco, from India, from Poland and from America, nearly all of them made by members of the Rotary Club of Northwick Park, we had an enormous main course buffet. We then moved on to desserts from the UK, from Germany, from Austria, from France and again from the USA, again all of them were made by members of the Club.
Each member and their guests paid a small entrance fee that covered soft drinks and the meal, and with a raffle of prizes brought by the members, the overall proceeds came very close to £500. The money will be used for International Projects either carried out directly by the Club – for example supporting refugees in the Ukraine, or through Rotary supported charities.
Club President Ritu Kapur thanked Club Member Helen (centre) who had hosted the event in her home.