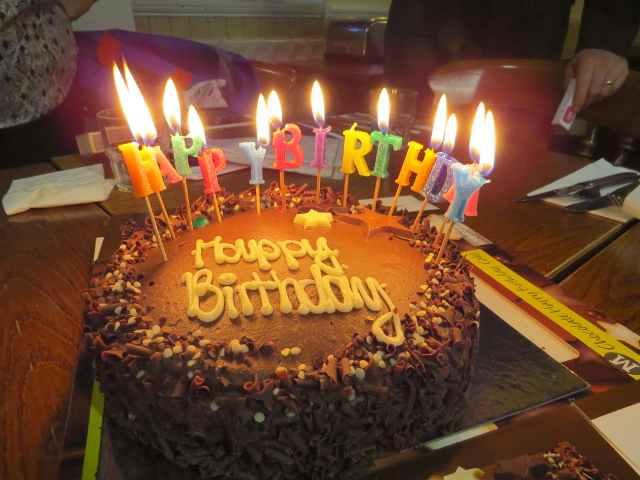 Despite our Youth Exchange Student Mihai being unable to attend our meeting and join in the celebrations, his 18th Birthday was observed by the club at their meeting on 10 June 2015.
The Club had taken part earlier on in the day at the Kids Out Event (reported elsewhere). That was no impediment to our business however. With the year winding down, it was time for us to conclude the AGM which had been started back in April. This is normal practice for Rotary Clubs, dealing with the elections and accounts at one session, and the end of year reports at another. Detailed reports were given on the different aspects of Rotary Service, and the financial information for next year was confirmed.
Despite that, a group of members attended a local Garden Party along with 40 other Rotarians and their partners. The Club was represented at the Rotary Club of Barking's 85th Birthday, at the Rotary Club of London's Leonardo Prize giving and at a celebration of the former Rotary Club of Ilford.
The Club will be visiting Bletchley Park on 21 June 2015, and will be taking part in the Pinner Village Show on 12 September 2015. There is much to look forward to in the coming year!