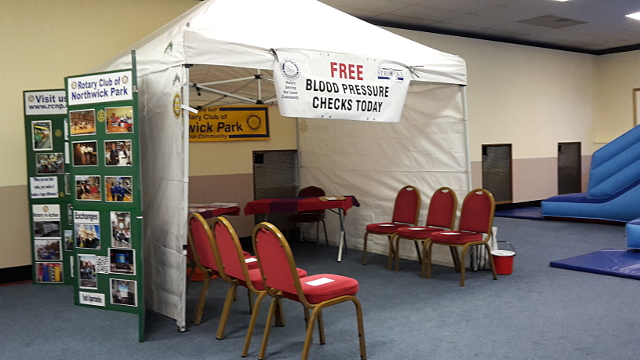 The Club is hard at work today – Saturday 28 November 2015 – providing Blood Pressure Checks at the Winter Wonderland organised in the Harrow Masonic Centre in Northwick Circle.
Along with lots of stall holders, rides, and characters from children's stories of the day, our stall is situated next to Santa's Grotto.  As our leaflet says, "A Stroke is one way of finding you have high blood pressure – we know a better way!"
Members of the public appreciate this free service which is given in conjunction with the Stroke Association.