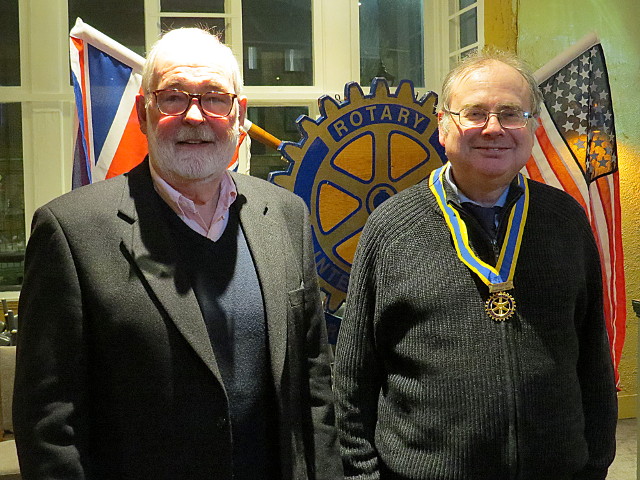 Our meeting on 02 March 2022 was a face to face meeting with a speaker – former Thames Valley Police Officer, Rotarian Mervyn Edwards who came to tell us about his time in various departments and his involvements with firearms.
Mervyn had joined the police in 1971, and when offered the opportunity to join a firearms unit, he took the leap and found he was in a tight-knit group of highly professional individuals who were given the task of protecting very important persons – VIPs – from the risk of a firearms attack.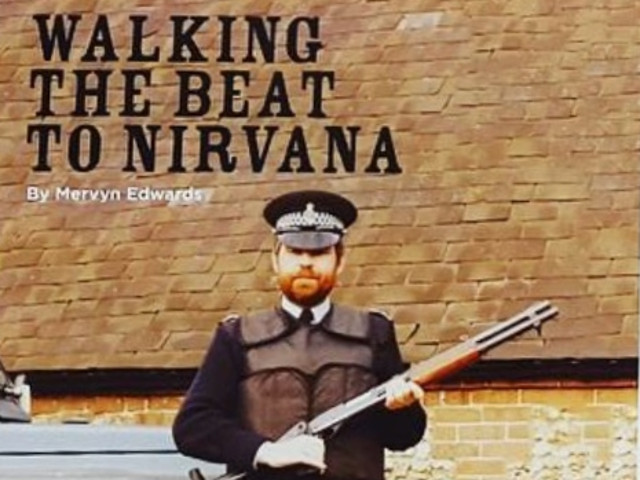 We are not going to run through all the scary adventures that he lived through since they are described in his book "Walking the beat to Nirvana" (ISBN: 9780957015173).  The book is available from Amazon (www.amazon.co.uk) as well as other sources.
With the Rotary Club's involvement in The Revival Centre , a treatment centre for children with genetic abnormalities, in Chernihiv in Ukraine, enormous concern was expressed at the news that Chernihiv has now been overrun by an invading army.  So far we have had confirmation that one member of staff has lost her life, and another is now living in a car garage after the apartment building where she lived with her family was destroyed.  The Club will be making a significant contribution through UK-AID which has been providing aid to the Revival Centre for more than 25 years.  A lorry with items that are urgently required will leave on 27 March 2022, and deliver the aid to a number of European crossing points being used by those being forced to leave Ukraine.  Club Members and the public can donate (with Gift Aid Declaration) at https://www.uk-aid.org/  We have also managed to hear news from our friends in the Rotary Club of Kyiv-City.