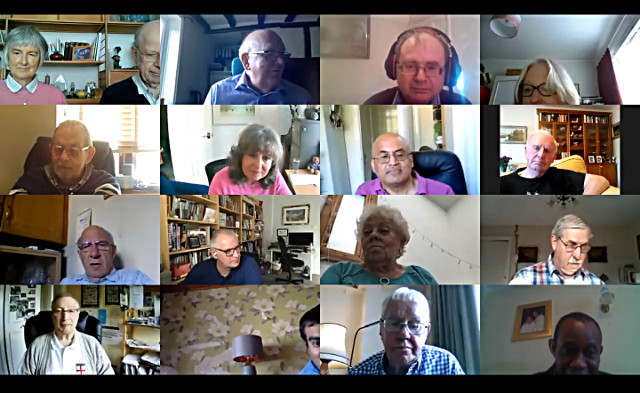 Our meeting on 07 July 2021 was our first Business Meeting of the New Rotary Year.
Most of the reports had already been circulated to the members, so the meeting ran very smoothly.  This was fortunate as the meeting was moved to an earlier time in the evening so as not to clash with the Semi-Finals of the European Football Competition.
The Club has agreed to support to the Purple Crocus Appeal once again, providing various parts of the Boroughs of Brent and Harrow with free crocus corms for planting in the autumn.  The crocuses were chosen to be purple in recognition of the purple dye used to mark the little fingers of those children that have been vaccinated.  Despite all the difficulties being experienced with Covid-19, there have only been two cases of Wild Polio Virus in the world since 01 January 2021.  One case was in Afghanistan, and one was in Pakistan.
Our meeting next week is with the District Governor, and will not be affected by the European Football Competition!