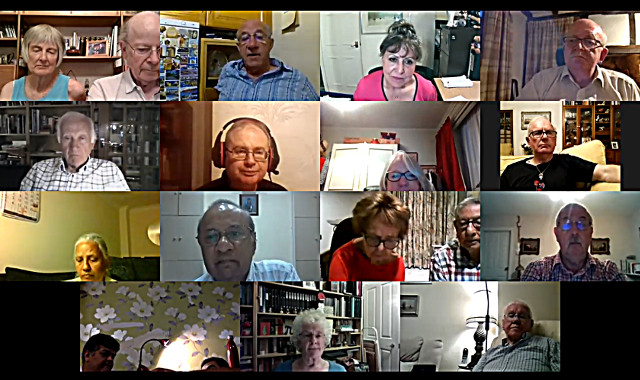 Our meeting on 08 September 2021 was an on-line Business Meeting.
Following the Club Council Meeting earlier in the week, it was back to Zoom Meetings whilst our business was being conducted, with many reports and plans being discussed.
The Club has chosen to support schools in The Gambia by providing classroom consumables for ten classes for a year, and we know just how much this will be appreciated.  There was also a detailed update on the situation facing the Afghani people arriving in the country.
The Hybrid Meeting the previous week was judged to be unsuccessful as the broadband facilities had not worked satisfactorily, and until these are changed the Club has decided not the pursue Hybrid Meetings.  The Club's thanks go to The Global Impact Group of Rotary Clubs (www.tgig.org) for providing the methodology that would have succeeded with a better broadband arrangement.
Next week's meeting will be face to face again at the Kenton Beefeater, and will be a Fellowship Meeting.