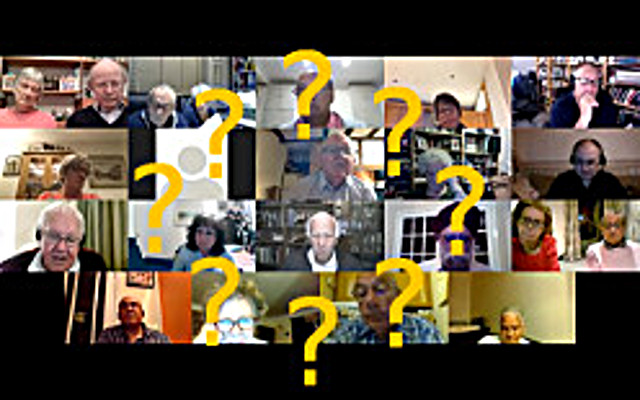 Our meeting on 02 September 2020 was 0ur 24th Zoom Meeting, and was held without s speaker as we wished to prototype a new Quiz Methodology for the Club in preparation for the real thing next month.
There was some important business to deal with first however, including the election of the District Governor for 2023-2024, the announcement that the accounts for 2019-2020 had been examined and approved, the sale of the Club's previous Public Address system, and reports of visits to other Clubs and events.
We then had a go at the Quiz, using a mixture of Zoom Conferencing, Zoom Breakout Rooms and Google Forms.  Interestingly, the format of messages from the host in the main meeting and in the breakout rooms turned out to be functionally different, as did the assignment of breakout room names!  The importance of having accurate registration information before the event also got emphasised.  However, the questions were quite entertaining.  There is more work to be done to ensure a satisfactory result, and a Mark 2 trial will be contemplated taking account of what was learned on the night.
Our thanks go to all those involved in setting up this experiment that will take the Club into new unexplored territory.