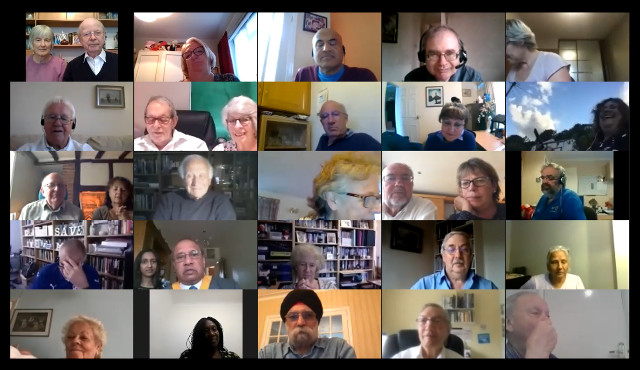 Our meeting on 01 July 2020 was our Club Handover Meeting.  Being a 'virtual' meeting online, things were quite different from normal, but in the end that proved to be no handicap for the Club. and all the business was completed smoothly and efficiently.
Despite the Covid-19 lock-down, outgoing President Rachelle had completed an ambitious programme for the Club, with several significant fundraising events before March 2020.  But in addition to the outwardly visible activities in the Club, and in the Community, Rachelle had achieved a really significant shift in the centre of gravity of the Club using the Health Check Surveys.  The results of the surveys were being gently implemented when the lock-down started.  Rachelle closed with the induction of a new member – Barbara, the induction of a new Friend of the Club – David, and with the award of Club trophies as follows:
| | |
| --- | --- |
| International Service Boomerang | Robert |
| Fellowship Plate | Jo |
| Rotarian of the Year Plaque | Nigel |
| Service Above Self Shield | Dick |
And with that, President Rachelle became Immediate Past President Rachelle, and President Siva took over leadership of the Club.  Siva thanked Rachelle for her dedication and hard work, and committed himself to serving the Club over the coming year.  He also thanked all those Presidents who had gone before for their hard work maintaining the Club.
He announced his team in detail, and that met with the Club's approval.
Our next meeting will be a business meeting, and will take place once again on-line.