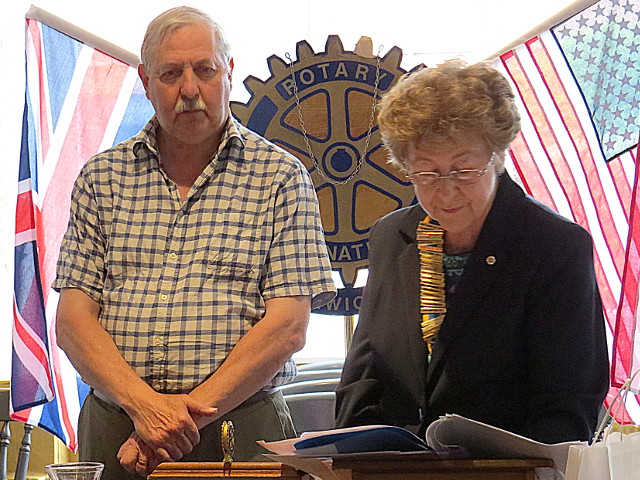 At a busy meeting on 17 July 2019, we inducted a new member to the Club – Nigel Shock – and also hosted the London Youth Exchange Camp at our meeting.
Nigel (pictured above during his induction) has been a Rotarian for many years, and during his long career has been a member of two other Clubs – both of them nearby.  It was with great delight that President Rachelle inducted him to the Rotary Club of Northwick Park, and we all look forward to getting to know him and Rayna better in the coming months.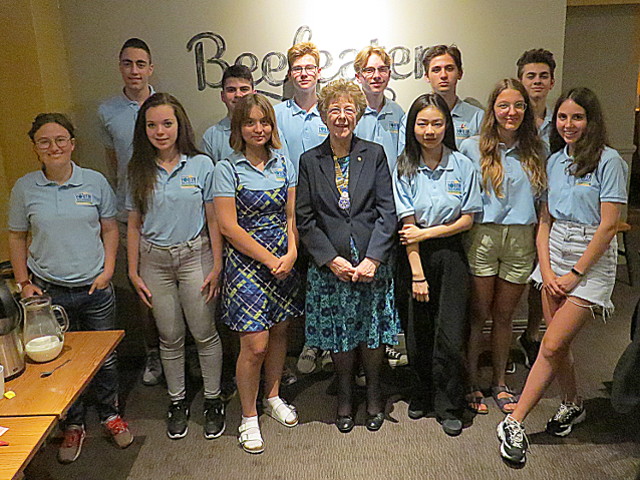 We also hosted the London Youth Exchange Camp at the meeting.  The camp is under the watchful care of Di King, and is visiting various locations in and around London over a two week period, giving the 16-17 year-olds a taste of the history, culture and transportation of London.
The camp has participants from (in alphabetical order) Belgium (via Portugal), Croatia, Czech Republic, Germany, Holland, Israel, Italy, Poland, Spain, Sweden, Taiwan, Turkey.
Many of the youngsters are on their first Youth Exchange Camp, and in exchange there are some 9 youngsters from London visiting camps overseas this summer.