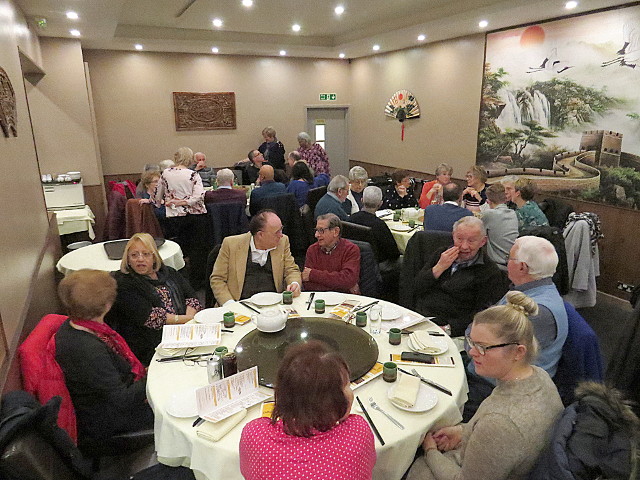 On Wednesday 02 January 2019, to mark the New Year, the members of the Club and their Friends met up at the Chi Ka Yan Chinese Restaurant in Bushey.
It was an opportunity to see members we had not seen for 3 weeks, and an opportunity to exchange stories about Christmas Presents and Events over the holiday.
The evening was most enjoyable, in large part because of the friendly and efficient staff in the restaurant, and the team in the kitchen who worked their magic for us once again. Next week it is back to our normal venue and our normal style of meeting.