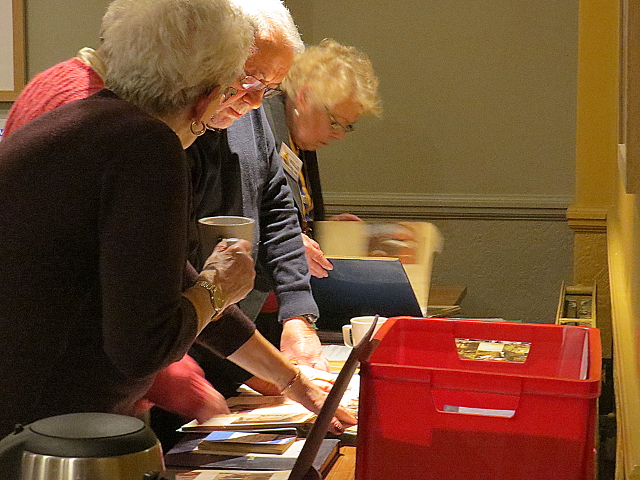 For our first formal meeting of the year, the Club held an Archives Night, where the members of the Club were invited to bring along their documents and photos from the past years of the Club.
Before we strolled down Memory Lane however, we welcomed Siva back to the Club, and heard that our member Eric had appeared on a Live Television programme being made in Elstree Studios.  The Club also offered its special thanks to Ritu and Ros for their hard work organising all the Christmas Collections activity.
It was then time for the stroll, accompanied by a slide show of photographs from 1999 – 2003, showing just how active and innovative our Club was in those years.  As well as trying to recognise our Younger Selves, we also took time to recall the members of the Club who are no longer with us.
That will be enough of nostalgia for 2018, and it is now time to get down to work.