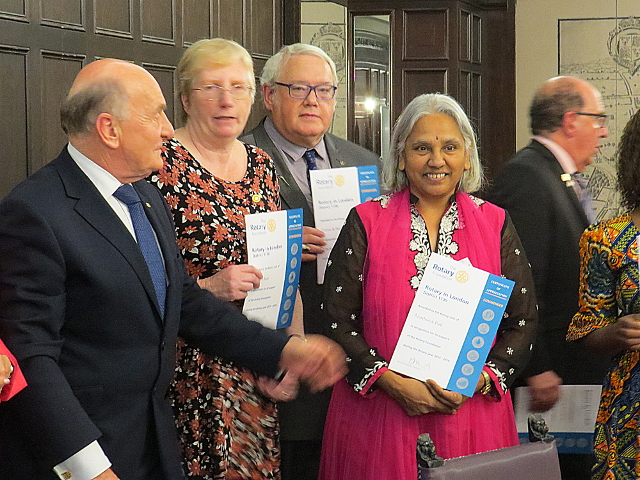 The Rotary Club of Northwick Park was called forward at a special dinner in Central London on the evening of 15 November 2016 to receive an award for its work for the Rotary Foundation of Rotary International over the last Rotary Year.
Immediate Past President Ritu Kapur was there to collect the award for the Club, as the achievement happened in the previous Rotary year when she was Club President.
Present at the dinner was District Governor Helen, and John Dunkley of the Rotary Club of South Foreland, near Dover, who is a Director of The Rotary Foundation UK, and a Regional Coordinator for the Rotary Foundation of Rotary International.
Sadly, last minute ill-health meant that the musical interlude in the programme did not take place, but this was more than made up for by the good company at the dinner, and the award that the Club received.