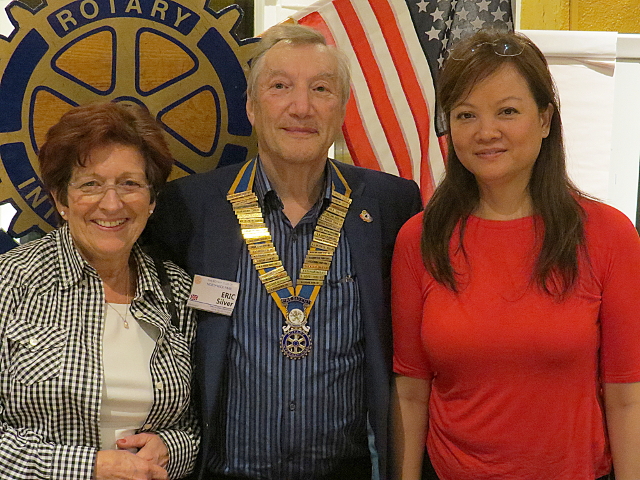 Our meeting on 05 October 2016 was a Discussion Meeting, but more of that in a moment. We had two visitors on the day, Rotarian Christine (right) who comes from the Philippines, and Maria who is a friend of a Club Member (left).
Before our discussion, we dealt with our vote for the next President of Rotary International in Great Britain and Ireland, we inaugurated our new storage chest (below left) and our member Robert was presented with a Pestalozzi Rotary Forest certificate in memory of his wife who passed away earlier this year (below right).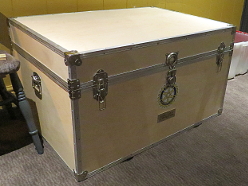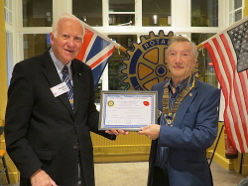 The Club agreed a major contribution to the London's Air Ambulance Helivan project, and our member Doug announced his forthcoming Diamond Wedding Anniversary (60 years).
A confusion of diary dates in November nearly de-railed the club, but in the end everything is back to where it was!  Our Macmillan Coffee morning raised £450.
Then we had a series of ethical dilemmas, with multiple choice questions dealing with paying house cleaners, speeding on motorways, points on a driving licence, being given the wrong change in a shop, warning other drivers of a speed trap, and retiring on a pension.
A busy but enjoyable evening.