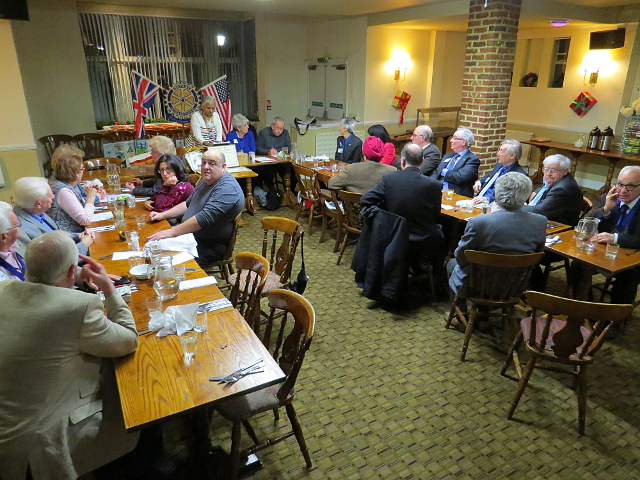 On Wednesday 09 December 2015, as well as two visitors from Edgware and Stanmore, we had our Special General Meeting, an annual event when the incoming Club Officers are decided.  The Officers for the Rotary Year 2016-2017 will be as follows:
President Eric Silver
President Elect Mollie Hacking MBE
President Nominee Di King
Secretary Jo Mediratta
Assistant Secretary Mike Stonham
Treasurer June Nathan
Assistant Treasurer Robert Bunn
RIBI Conference Reps. Di and Sydney (reserves Helen and Mollie)
The accounts for the Rotary 2014-2015 were adopted by the Club.
We then debated changing our meeting time by 15 minutes so that our meetings can end a little earlier.  After a lengthy debate, with many speakers, it was agreed by more than 2/3rds in favour that we would change our meeting time from 7.15pm for 7.45pm to 7.00pm for 7.30pm, effective from 13 January 2016.
We then had some of our usual items dealing with the Rotary Young Chef Competition, the interviews for the next Youth Exchange students, the District Scrabble competition, the District Conference next October, and finally the programme of Street Collections later this month.
A busy evening that finished at about 9.30pm.