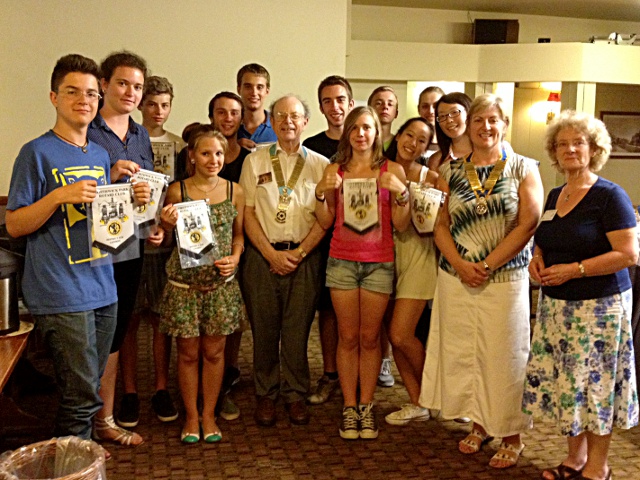 On Wednesday 17 July 2013, we did not have a speaker – we had 12 speakers!
The Rotary Youth Exchange Camp  in London – a two week cultural exchange for 16 – 18 year old youngsters – came to the Club for a visit to our Rotary Club's meeting. The youngsters come from (in alphabetical order):
Austria

Belgium

Bulgaria

Czech Republic

France

Germany

Hungary

Italy

Romania

Russia

United States of America

Taiwan
All the youngsters addressed the meeting in English and all were remarkably clear and fluent!  Their programme includes visits to a number of events and visits to famous places in and around London, but the real value of the programme comes from the international friendships that are established and last a lifetime.
The programme was set up and organised by Northwick Park Rotarian Di King (far right) and is in its fourth year this year. You can get more details of Rotary's Youth Exchange Programmes at http://www.youthribi.org